/
20 songs that rocked 2020
/
© 2023 BreakTHrough
All rights reserved.
BREAKTHROUGH Xclusive is proudly independent. What does that mean? Our Top 20 list is not meant to pander with record companies, magazines or music labels, neither is it based on album sales, YouTube views or downloads.
We pride ourselves on the ability to discover hidden jewels a.k.a good music (It's all about the hooks people) and our Top 20 list is based solely on the songs that rocked our world in 2020.
So here we go folks:

1. Jacob Collier - In my Bones (feat. Kimbra & Tank and The Bangas)
Album: Jesse Vol.3
The Verdict: 4 time Grammy award winner Jacob Collier is making A cappella music cool again. Mixing it with a touch of Jazz and Funk.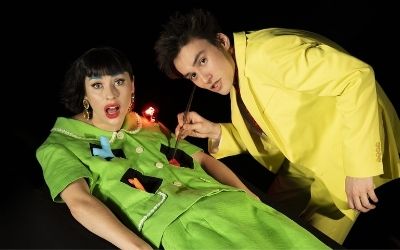 2. Megan Thee Stallion - Captain Hook
Album: Suga
The Verdict: Megan can rap. She has the beats, she has the hooks, but just make sure your mamma isn't around when you drop her jams.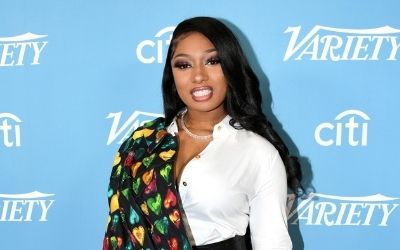 3. Machine Gun Kelly ft Halsey - forget me too
Album: Tickets To My Downfall
The Verdict: MGK's move from Rap to PopPunk was a good decision: The Blink 182 influence is evident and adding Halsey made sure this song is a hit.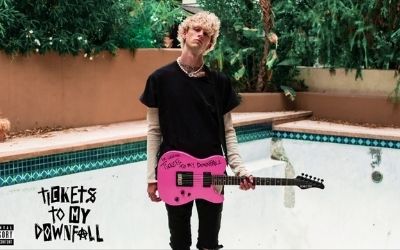 4. Benee - Supalonely ft. Gus Dapperton
Album: Hey u x.
The Verdict: Made immensely huge by TikTok users, Supalonely is one supa catchy song mixing Alternative Pop and Uptempo R&B. If it was up to us, this track would win a Grammy.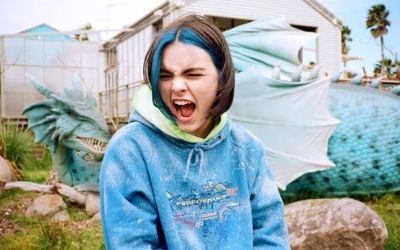 5. System Of A Down - Protect The Land
Album: Single
The Verdict: SOAD broke their 15 year silence and released new music to raise awareness and support for their homeland Armenia. The band spoke out about the Twitter censorship concerning this cause and how major celebrities backed out due to fear of being attacked. Bassist Shavo Odadjian has been receiving death threats on the same social media site and no action has been taken, because apparently it's doesn't clash with the community guidelines. Don't be like Twitter.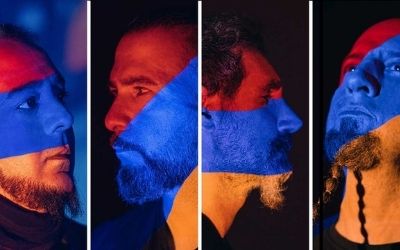 6.
Dua Lipa
- Don't Start Now
Album: Future Nostalgia
The Verdict: Is Dua Lipa the reigning princess of Pop? She is... in our book!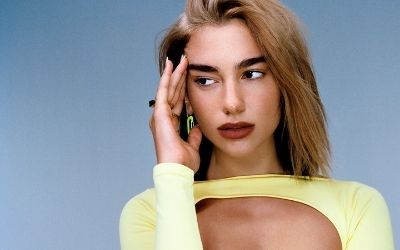 7. Claire Rosinkranz - Backyard boy
Album: BeVerly Hills BoYfRiEnd
The Verdict: Tiktok introduced the world to the Alt Pop music of Claire Rosinkranz, this went on to become the song of the summer, even the quarantine couldn't stop it.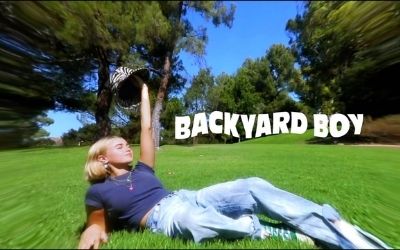 8. Behold The Locus - S.N.T.K.
Album: Nations
The Verdict: If you wanted to know what your boyfriend is discussing behind your back, or if you dreamt of telling it in her face but didn't know how. You both can pretend the guitar riffs are why you played that song and you never wished you written it first.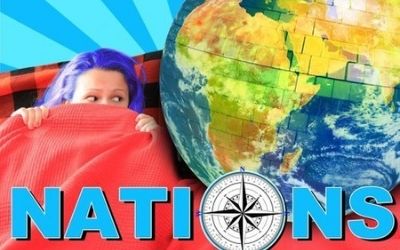 9. BTS - Dynamite
Album: Dynamite
The Verdict: These K-pop juggernauts have made 2020 their year - while Dynamite does sound like a Bruno Mars B-side track, it has blown up the charts and garnered them a Grammy Nomination in 2021. It's time they drop the K and just go Pop!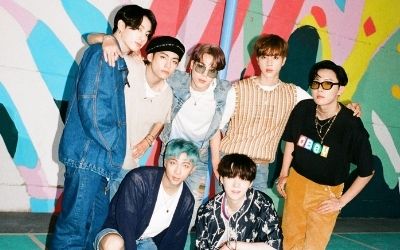 10. Skillet - Dead Man Walking
Album: Victorious: The Aftermath
The Verdict: Skillet gets better with every album. DMW is a heavy hitting rock song with industrial sprinkles that sounds so fresh that it's hard to imagine the band has been around since 1996. Founding member and lead vocalist John Cooper was recently on Fox News (before they sold their souls) exposing the Antifa violence and looting in his neighborhood during the Floyd riots.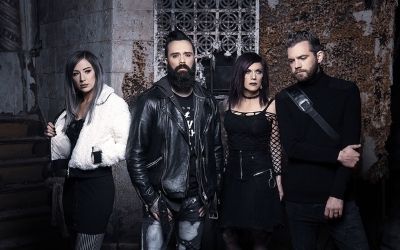 11. AC/DC - Shot in the dark
Album: Power up
The Verdict: "Shot in the dark" does not reinvent the wheel, and that's a great thing when the wheel you invented in the 70s is still high in demand. "Power Up" is the 17th album from the grand daddies of Hard Rock AC/DC, proving that age is just a number. Singer Brian Johnson at 73 years old sounds just as immaculate as he did back in the 1980 release "Back in Black", and founding member/lead guitarist Angus Young is laying down killer riffs and solos that are just as creamy as they did since the band's inception in 1975.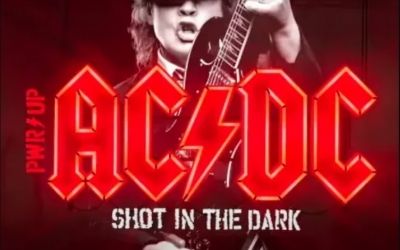 12. The 1975 - If you're too shy
Album: Notes on a conditional form
The Verdict: This song captures the essence of the great 80s New Wave era - think "Tears for Fears" meets "Go West" in all their glory.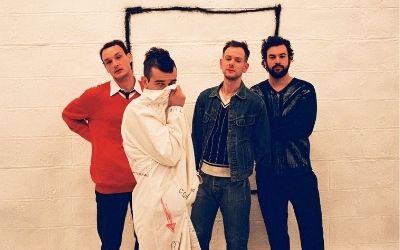 13. Doja Cat - Say So
Album: Hot Pink
The Verdict: Another song that has catapulted to fame through TikTok - the chorus is catchy, so catchy, that it made our list.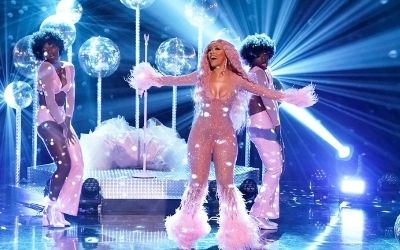 14.
Little big
- Uno
Album: UNO
The Verdict: The St. Petersburg rave band has gained huge momentum with this track, earning them a spot on Eurovision 2020 to represent Mother Russia. Uno is a modern day "Barbie girl".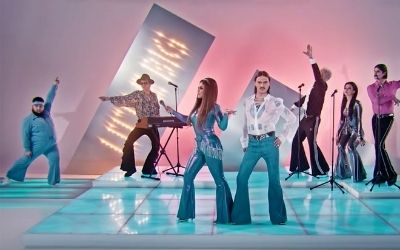 15. Eminem - Godzilla ft. Juice WRLD
Album: Music to Be Murdered By
The Verdict: Slim Shady can still rhyme like it's 2000, but it's the pairing of Juice WRLD ( R.I.P) brings out the real genius of this track.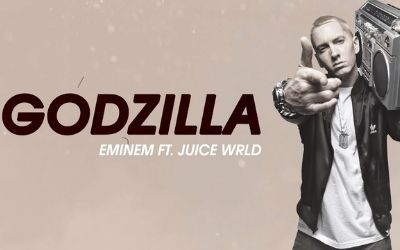 16. Green Day - Father of All
Album: Father of All
The Verdict: Green Day has actually found a way to reinvent themselves with "Father of all', sounding more Indie than Pop Punk - Kudos to Bille Joe and crew for trying something new.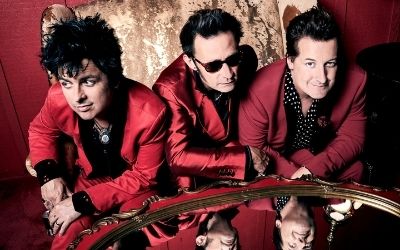 17. Kanye West - Wash Us in the Blood (feat. Travis Scott)
Album: Single
The Verdict: Kanye West has been very outspoken about his Christian faith, allowing it to permeate most of his endeavors. Wash Us in the Blood is a cry for help, a prayer if you will for the African American community, done in true Kanye style - sick beats while he spits bars like a street preacher.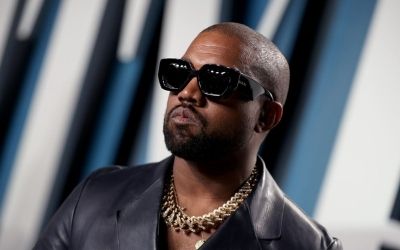 18.
Joe Satriani
- Nineteen Eighty
Album: Shapreshifting
The Verdict: The original guitar hero returned in 2020 with this instrumental banger, he even slowed down things a bit for us mere mortals to attempt.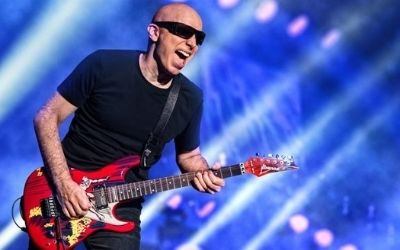 19. The Weeknd - Blinding Lights
Album: Blinding Lights
The Verdict: The Grammy Awards may have snubbed him, but we still think this song is gonna be on the radio for a long-long time.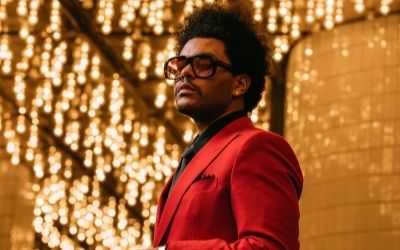 20. Saweetie - Tap In
Album: Tap In
The Verdict: Female fronted Rap dethroned the male dominated genre in 2020 - while Saweetie may not be the queen as yet, she's definitely the Duchess.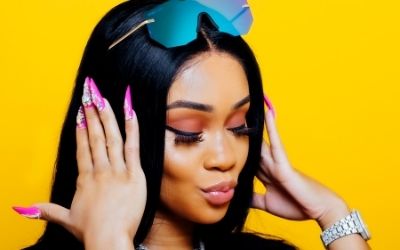 By: Fabian J Martin, Elena Solina