© 2023 BreakTHrough
All rights reserved.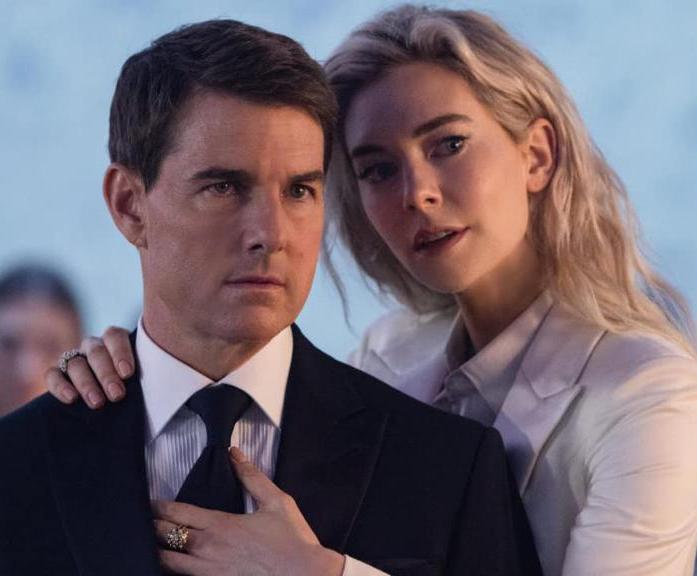 The best Hollywood movies 2023
Thinking of what to watch? Welcome to the best movies of 2023! Discover the latest films championed by IMDB community. Every movie is worth seeing, but as we know tastes differ. This is why before watching it is always useful to read the comments from those who know what the film is about in order to understand whether this movie suits you.
Make yourself comfortable! We are opening our movie hall.
1. Spider-Man: Across the Spider-Verse


It's a must for those who love movies about superheroes. Many viewers say that this is not an ordinary sequel, this is pure art.
Fascinating animation, well-developed characters with interesting backstories. The movie is gorgeous and keeps you hooked. This amazing sequel sets extremely high hopes for the next movie.
2. Oppenheimer



If you love movies based on true stories, this one is for you. It tells about J. Robert Oppenheimer, the famous physicist who led the Manhattan Project to create the atomic bomb that was later used against Japan in the final days of World War II.
The man's story is compelling and the cinematography is genious (directed by Christopher Nolan, could we expect it to be bad?), but the historical accuracy can be critisized.
The movie has a top-class cast. Cillian Murphy, Emily Blant, Matt Damon, Robert Downey Jr: all of them are phenomenal.
3. Killers of the Flower Moon



A Martin Scorsese masterpiece with Leonardo DiCaprio and Robert De Niro.
The movie tells the story about murders of the Osage people during the 1920s, committed after oil was discovered on tribal land.
This crime drama film is not for the faint of heart. It is beautifully played though and entirely gripping!
4. Guardians of the Galaxy Vol.3



Another movie for superheroes' fans.
Based on the Marvel Comics superhero team Guardians of the Galaxy, it is the sequel to Guardians of Galaxy 2014 and 2017.
The team defends the universe and if the mission is failed, it could be the end of the Guardians.
The film is lively and emotional. It's pretty funny too!
5. John Wick: Chapter 4



It is a neo-noir action thriller movie.
The plot centers on John Wick's trying to defeat the High Table. He is facing a powerful enemy and at the end of the movie we learn who wins.
The film stars Keanu Reeves as the main character.
This franchise has set new standards to action movies: many people name this film as one of the most spectacular in the genre.
6. Mission: Impossible 7



If you want to see again how Tom Cruise sprints, freefalls, races and horse-rides, watch this movie.
Mission Impossible is still a solid action movie with jaw-dropping stunts.
7. Sound of Freedom



Based on true story of a former government agent who sets on a dangerous mission to save children from traffickers.
A compelling story on a very sensitive topic.
If you want to see something easy and fun, this movie is not for you, because it holds a great deal of gravity. It can be devastating, but it is still worth seeing because of the powerful message it has.
8. The Covenant



A new dramatic action movie by Guy Ritchie tells the story of a US army soldier (Jake Gyllenhaal) and an Afghan interpreter (Dar Salim) who risks his life to carry the injured soldier during Afghanistan war.
The film has many intense action scenes and moments of suspense. You'll be thrilled seeing it!
9. Air



One more movie based on true events. This time it is a biographical sports drama film directed by Ben Affleck.
It follows the history of Nike marketing team in the nineteen-eighties when the company had low sales and Sonny Vaccaro (Matt Damon) from Nike risked everything trying to get Michael Jordan to agree to sign with them while everyone around him was thinking what he wanted to accomplish was impossible.
Even though the topic may seem not so exciting, the movie itself is captivating. The screenplay is terrific, the directing is fantastic and the cast is stellar.
10. Tetris



Is there anyone who haven't heard about Tetris, one of the world's most popular video games? Well, if you are interested to know what its path to becoming so famous was, this movie is for you.
It tells how a businessman and an inventor risked it all to bring Tetris to masses.
Hope you enjoy watching some of the top rated movies 2023 (or may be you will even watch them all!)
Get on the list and be the first to hear from Hollywood and to learn other news from the world of entertainment !