/
The World's Greatest Show
/
© 2023 BreakTHrough
All rights reserved.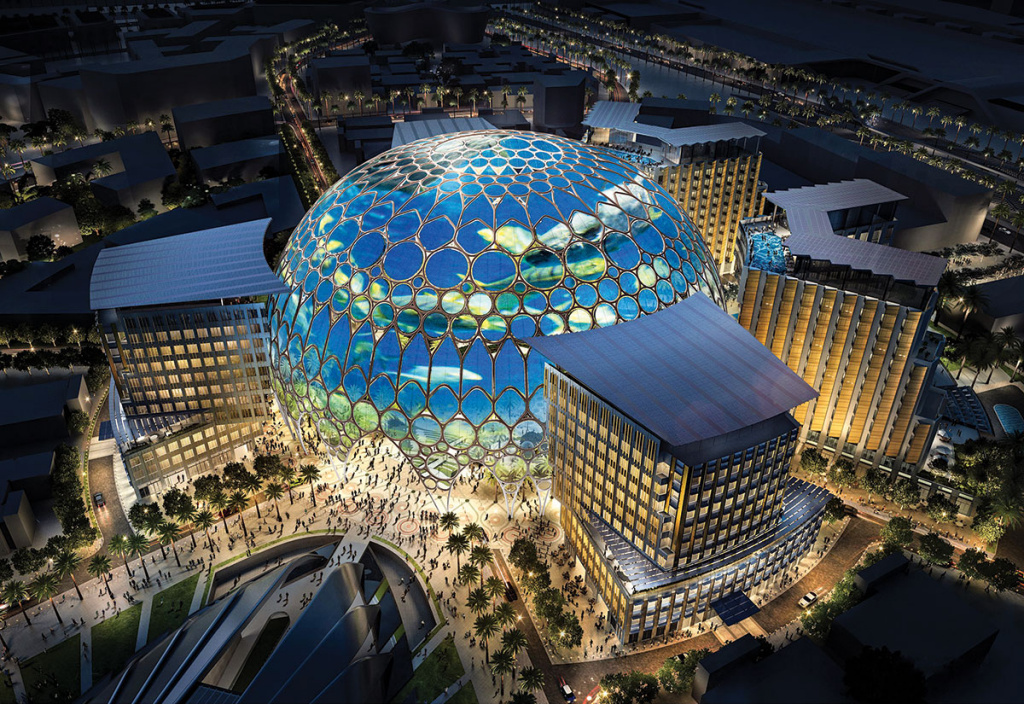 As Expo 2020 Dubai is gearing up to help shape a post-pandemic world, we spoke to Fabian Martin & Elena Solina from "Breakthrough Xclusive" - the Dubai based International Celebrity booking agency - to get a local perspective on "The world's greatest show".
Following a vote of the BIE's Member States, the General Assembly of the BIE approved the postponement of Expo 2020 Dubai on 29 May 2020. Excitement is building for the event that will run from 1 October 2021 until 31 March 2022, and inspire hope among more than 190 participating countries and millions of visitors. The event however will still keep the name "Expo 2020 Dubai".
Solina believes that "with one year extra added to the expo preparation, the world is expecting the 2021 show to become an elevated experience among all other expos".
According to official website, progress on the Expo site has continued at pace, with more than 210 million work hours completed to date. Work in 2020 has focused on landscaping and fit-out of Expo-owned buildings, and the construction of country pavilions is on track to conclude by the end of the year.
Martin added that "apart from being known as The Worlds greatest show, this is going to be an expo that unites the whole world for the greater good".
As promoted, Expo 2020 will feature 192 country pavilions, will be open 7 days a week featuring 15 hours of entertainment and 6 live shows daily. The excitement is promised to cater to crowds of all ages and backgrounds, some of the attractions will include: A world of flavor, World-class architecture, Innovative landscapes, Arts and culture, Three Thematic Districts and Outdoor performances.
It's also interesting to note that multi award-winning footballer Lionel Messi is the first Global Ambassador for Dubai's World Expo, taking on an international role as a champion for Expo 2020 Dubai. Among the most-decorated footballers in history, Messi is a record-breaking six-time winner of the prestigious Ballon d'Or.
With less than a year to go, the city of Dubai is bustling with excitement and anticipation as new updates are being released regularly on the official channels.
Source:
https://entertainmentdjour.wordpress.com/2020/10/27/le-plus-grand-spectacle-du-monde/