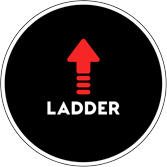 LADDER is a unique team bonding concept created by the founders of BreakTHrough to empower companies surpass expectations by achieving an optimal team collaboration. Whether your company holds a staff of 10 or a thousand, we build team motivational programs while keeping in line with your business objectives.

We believe that a motivated employee can reach the highest levels of success even when faced with challenging situations. Our tailored packages and programs are based on wellness tactics that equip your team to get their game up. They begin with a short group healing session followed by interactive and inspirational break-out sessions.

Our clients come away feeling refreshed in working together and ultimately become part of an exceptional team.

Let us help your team step onto the ladder of success.

Reviews

Our Clients About Us
I had a pleasure of working with your team during Max Spring Fashion Show 2017 in JW Marriot Marquis. Quick responses an commitment is what I enjoyed the most!
I would like to say a big thank you for all your help in making our Gala Dinner a successful event and we look forward to returning again next year. Artists were of a very high standard and we liked the fact they were different from the norm, also the DJ created just the right atmosphere.
What I enjoyed most is working with your team – so approachable, efficient, flexible, punctual and friendly!
You can request a call back using the below form and we will reach you back within 24 hours. Alternatively you can mail us right now to
booking@breakthroughdxb.com
or call +971 56 129 6366 / +971 50 450 2930.
Looking forward to find the best artist for you!
* - required fields
Social Life

Our Instagram
Partners